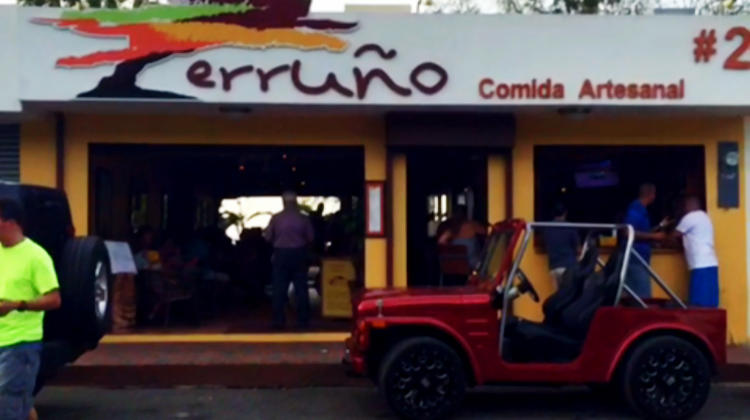 The Luquillo Food Kiosks, you know the ones you see on the left hand side of the road as you head to Luquillo Beach and or Fajardo. They are popular for a reason; they serve great food at really good prices.
Yes, I will agree that some of them could do with a lick of paint and some are currently unoccupied, but that all adds up to the charm of the place.
In fact in some of the newer Kiosks, look like regular restaurants from the inside.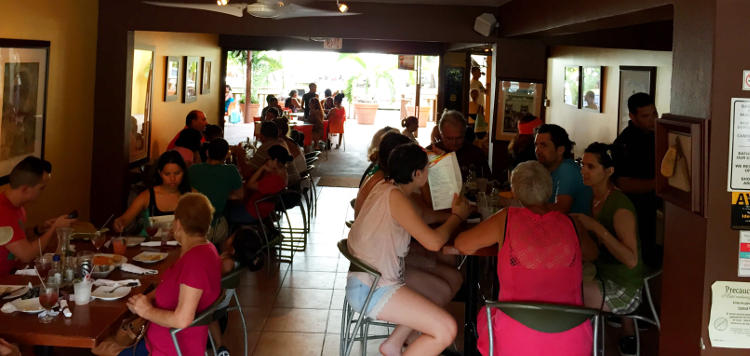 If you are looking for something typically Puerto Rican to do, then a visit to the Luquillo Food Kiosks should be on your list.
We've visited several over the years and most are still open now, so that has to be a good sign, right? Others come and go, just like a lot of regular restaurants.
Where to eat
So what's the best way to pick a kiosk to eat at?
Simply drive by and pick one that looks busy, often works.
Ask for recommendations on Social Media or Travel Forums. Twitter is a great option to get first hand up to date recommendations Don't worry if you do not have a lot of followers based in Puerto rico, just use the #tags #luquillo #kiosk #kisoko or #luquillokiosks when you ask your ? TripAdvisors Puerto Rico forum is also a good option.
Check the latest reviews on line. Tripadvisor has an up to date list of restaurants in Luquillo with a lot of Kiosks listed. Yelp and Foursquare are also good options. Just make sure you check through several reviews and make sure the reviews are recent.
Ask a friend who has been to the Luquillo Kiosks recently. Some of our favorites include: Terruno, El Jefe Burger, La Parilla and Ay Bonita. We also like to grab some of the fried snacks: Alcapurrias, Bacalaitos, Empanadillas, Arepas from any of the kiosks severing them.
Currently on our list of must trys: Luquillo Beach BBQ, Revolution Pizza, Cerviche Hut and Congas by the Sea.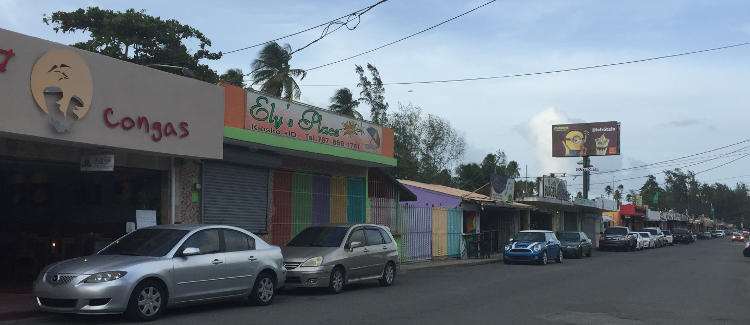 Food Options
You will be amazed at the cuisine you will find at the Kiosks, some good, some great, some OK. Options include:
Puerto Rican Fried Snacks
Traditional Puerto Rican Dishes
Puerto Rican Dishes with an Artisanal Twist
Seafood
Peruvian
BBQ
Burgers
Beers
Pizza
Mexican
International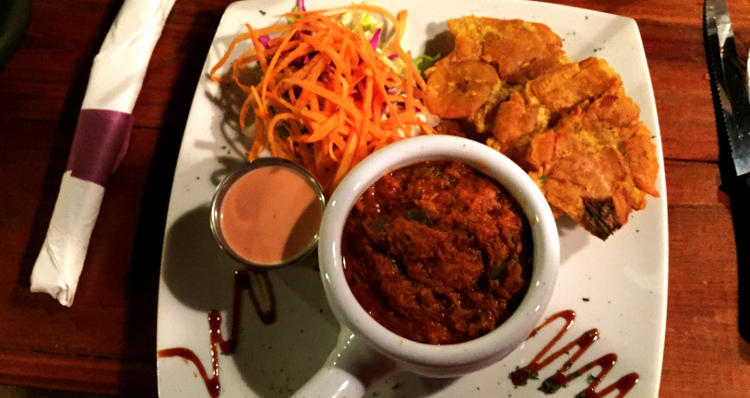 There are plenty of choices for everyone.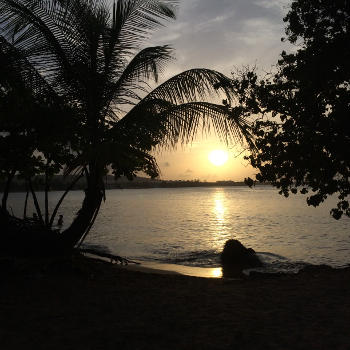 Note: All the kiosks have their own opening times / days, so check before hand if you have a particular one you would like to try. There is nothing worse that travelling all that way to find it's not open.
Weekends are usually the busiest and parking can be a challenge, but perceiver as people come and go all the time.
If you are there around sunset, take a look out of the back of the kiosks, as you might just catch an awesome sunset.
Luquillo Food Kiosks
Location: PR 3 (just before Luquillo Beach when travelling from San Juan)
GPS: 18.380420, -65.736423
Parking: Yes