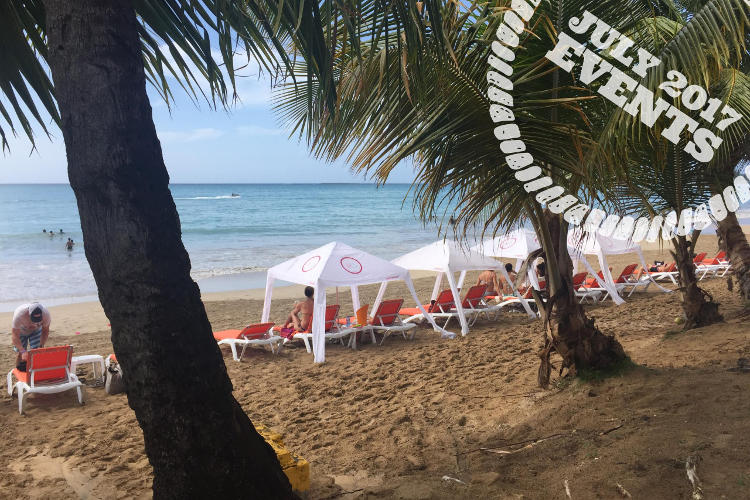 Summer is in full swing and the temperature is rising here in Puerto Rico and there will be plenty happening around the island Highlights include a The World Salsa Congress, National Artisan Fair, and the continuation of the Aibonito Flower Festival.
July 23 – 29: World Salsa Congress, San Juan
Dancers from Puerto Rico and afar will be descending on The Puerto Rico Sheraton Convention Center for this year's World Salsa Congress. The week long event will feature competitions, workshops and more.
More Info: Facebook
July 14 – 16: National Artisan Fair, Barranquitas
Head to Barranquitas for the largest artisan fair on the island. Local artisans will be displaying and selling their works during the 3 day fair. There will also be live entertainment, food kiosks and lots for the whole family to enjoy.
More Info: Facebook
Until July 9: Festival de las Flores, Aibonito
The Aibonito Flower Festival is the biggest on the island with Exhibitions, Talks, Plant Sales, Entertainment, Rides, Food and more. Large crowds are expected on weekends.
More Info: 2017 Aibonito Flower Festival
Also happening in July
Jul 19-21, 5th Legend Surf Classic, Rincon
Rincon will be hosting the 5th Legends Surf Classic featuring some well known names from the Legends Surf Circuit.
July 21 – 23: Island Mojo Festival, Salinas
Salinas is famous for its Island Mojo and they celebrate it with this annual festival that showcases recipes made with their special sauce
More Info: Facebook
For more news on events happening in July and the rest of the year; check out our 'What's On Calendar', Twitter Page and Facebook Page
Note: All events are subject to change, so contact the event organizers for up to date information. Discovering Puerto Rico is not responsible for any schedule changes
Resource: local media, PR Tourism Co.