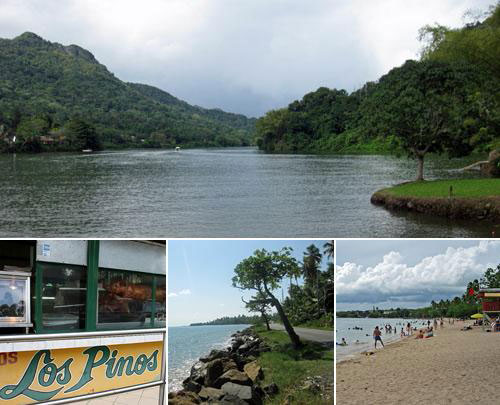 Ok, so you have just read the 'First Time to Puerto Rico: 5 Essential Day Trips' article and you are thinking to yourself. 'We've done all those' or 'We're looking for something a bit less touristy'.
What options do you have?
Answer: PLENTY
For anyone that has already been to Puerto Rico and explored the first time day trip destinations, or for those of you who would like to explore 'off the beaten track' locations, Puerto Rico has plenty to offer.
Here are 4 alternative day trip ideas to get you started.

Lago Dos Bocas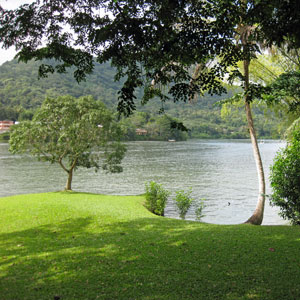 Lago Dos Bocas is a man-made lake located in the Utuado area of Puerto Rico, approximately 90 minutes west of San Juan. Don't let the 'man-made' put you off, trust me, the location is great, the lake is impressive and as an added bonus it has 4 great lakeside restaurants.
The best times to go are on weekends and local holidays (if you want to enjoy the restaurants) and it is best to plan on arriving at the lake around midday or early afternoon. From the lakeside car park you will have the choice of four restaurants all serving traditional Puerto Rican dishes, with all four restaurants located on the same stretch of lakeshore. Just pick a restaurant, jump on board their boat and enjoy the 10+ minute boat ride to the restaurant.
If you don't plan on eating, you can still enjoy a ride on one of the boast run by Department of Transport, which offer tours of the lake
Additional ideas for the area include; the Arecibo Observatory, Arecibo Lighthouse Park , the Caguana Ceremonial Park and the Cueva Ventana.. If you start your day early enough, you could easily fit one or more of these into your day trip.
Guavate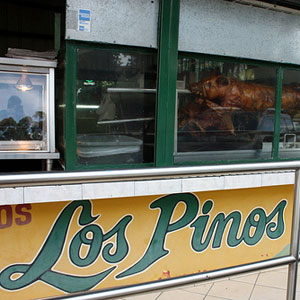 If it's a must stop for the Travel Channels Anthony Bourdain and Andrew Zimmern when they visit Puerto Rico, then for those of you looking for an 'off the beaten path' day trip location; Guavate is the place. And what was it that Bourdain and Zimmern were enjoying in Guavate; Traditional Puerto Rican Lechon. Guavate is the mecca for roasted pig on the island and recommended for anyone looking to taste this traditional Puerto Rican food.
Located south of San Juan, the drive can take around 1 hour or more depending on traffic. The best time to go is on a weekend or local holiday (though some of the Lechoneras are open every day), but be warned, you could be stuck in traffic for a while, as Guavate is extremely popular with local Puerto Rican Families.
What can you expect in Guavate: A choice of Lechoneras (family style restaurants) roasting up whole pigs and serving the moist tender pork with traditional Puerto Rican sides such as: rice and beans, mofongo, morcillas, tostones etc. As well as the great food you will also be able to enjoy traditional Puerto Rican music and dancing. It really is a place where families go to enjoy good food, music and conversation.
Drive the East Coast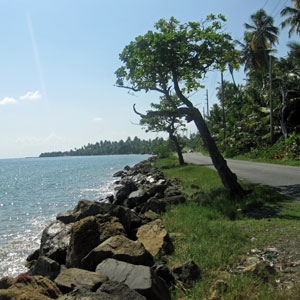 Spend the day on a leisurely drive down the east coast of Puerto Rico enjoying towns, beaches and great ocean and mountain views. From Fajardo (about 1 hour east of San Juan), head south on the single lane Route 3 and enjoy the scenery. Sections of the road are not very well sign posted so make sure have a map or a gps or do what we do and use google maps if you have an iPhone / smartphone.
Route 3 meanders down the east coast giving you spectacular ocean views and views of the south side of El Yunque. As you drive south keep your eyes open for beach signs 'Playa' and take these detours to check out some small beaches along the way.
Route 3 will take you through Cieba, Puerto deNaguabo, Playa de Humacoa, Punta Santiago, Humacoa, Yabucoa. The 1.5 mile stretch of road from Puerto de Naguabo to Playa de Humacoa runs just feet from the ocean with several areas where you can pull over to park and just enjoy the ocean views.
From Yabucoa you can either return north though you should check out Playa Lucia on Road 901 first or continue south on Road 901 for more spectacular views (and a very winding road) to Maunabo, where you will find beaches and the Punta Tuna Lighthouse.
If you decide to head to Manuabo, you can continue along Highway 53 passing through Guayama and Patillas and then head north on Highway 52 back to San Juan
Make sure you stop at one of the many roadside food stalls, to pick up some local snack foods along the way.
Visit the West Coast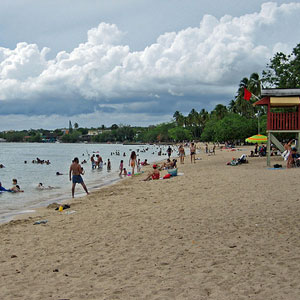 Let me start by saying that if you can afford the time then allow yourself a couple of days to see the west coast of Puerto Rico. Having said that if you only have one day and are OK with spending a lot of time in the car, then go for it, just make sure you set out really early and plan on arriving back late in the evening,
You can head west using Highway 22 and Highway 2 which will take you along the north coast or head south from San Juan on Highway 52 and then Highway 2 (southern section) west.
The route will depend on which areas in the west you want to see. Google maps indicate a trip time of around 2 hours to Mayaguez from San Juan, but you should realistically allow 2.5 – 3 hours driving time.
Areas that you should consider include:
Guanica for its beaches, the dry forest and Gilligans Island
Cabo Rojo for beaches, the salt flats, Isla de Ratones and the Cabo Rojo Lighthouse
Rincon for beaches (surfing), Desecheo Island and the Rincon Lighthouse (which makes for a good whale spotting location Feb-Apr)
You probably won't be able to see all of these but make sure you stay to see the great sunsets (weather permitting)
They you go, just a few ideas for day trips that are a little different to the regular tourist places and will allow you to see and experience more of what Puerto Rico has to offer.
If you have any other suggestions for alternative day trips, add them to the comments below.
Photo resources using Creative Commons license: scaredy kat (Guavate) and Oquendo (Cabo Rojo)