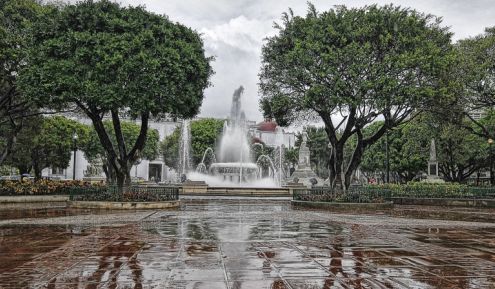 42 Things to do in Puerto Rico's South Coast. Head south from San Juan and you will find the beautiful south coast of Puerto Rico, over looking the Caribbean Sea.
1. Pattillas
Small beach town that offers surfing as well as a near by lake.
2. Arroyo
The town of Arroyo has a picturesque seaside promenade that has been recently restored. Many of the towns building fan out from the waterfront.

3. US Customs House
Is now a small museum.
65 Morse Street
Arroyo
Open Wednesday – Sunday
787-839-8096
4. Guayama
Once was the unofficial capital of the area. Today you can check out the main central plaza and catholic church whise design is based on the Notre Dame in Paris
5. Casa Cautino
Once the home to one of Guayama's richest families it is now a museum showcasing some of the Cautino's furnishings.
Cental Plaza
Guayama
Open Tuesday – Sunday
787-864-9083
6. Museo de Bellas Artes (Fine Arts Museum)
A large restored building showcasing art works and historical pieces
Route 3 (near the plaza)
Guayama
Open Tuesday – Sunday
787-864-7765
7. El Legado Golf Resort
Play a round or two of golf at this course designed by Puerto Rico's very own Chi Chi Rodriguez
Rd. 713 off Hwy 53
Guayama
Open Daily
787-866-8894
Website: www.ellegadogolfresort.com http://www.ellegadogolfresort.com/
8. Aguirre Golf Course
Is the oldest golf course on the island
Rd 705
Aguire
Open daily
787-853-4052
9. Jobos Bay Visitor Center
Second largest estuarine area in Puerto Rico. Consists of 15 tear shape mangrove islets known as Cayos Caribe and the Mar Negro area. Home to the endangered brown pelican, peregrine falcon, hawksbill sea turtle and West Indian manatee
Rd. 705, km 2.5
Aguirre
Open Monday – Saturday
787-853-4617
Website: Jobos Bay
10. Salinas
Salinas is a small seaside town with small marina and mangrove lined bay. Several seafood restaurants located overlooking the Caribbean sea.
11. Puerto Rico International Speedway
Races usually held on a Wednesday and Saturday
Route 3, Km 155.2
Salinas
787-824-0020
12. Albergue Olimpico (Olympic Village)
Training facilities for Puerto Rico's athletes. Parts of the complex are open to the public, including the Olympic Museum of Puerto Rico
Salinas Exit of the Hwy 52
Salinas
Public area open May – September
787-824-2607
Website: Albergue Olimpico
13. Santa Isabel Beach
Named after the Spanish queen Isabel la Catolica, the seafront area features small restaurants and bars near the beach
End of Rd 538
Santa Isabel
14. Coamo
Was the third settlement to be established in Puerto Rico and the cathedral, central buildings and plaza are worth a visit.
15. Coamo Thermal Springs
Taino Indians and Franklin D. Roosevelt have all taken dips in these warm soothing waters.
End of Rd. 546
Coamo
Open daily
787-825-1150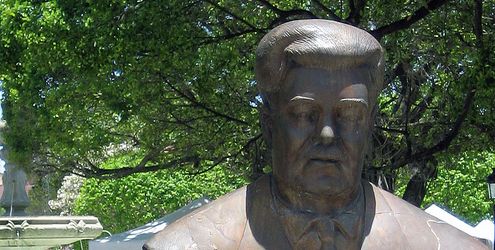 16. Coamo Springs Golf Club & Resort
18 hole golf course close to the thermal springs
Rd. 546, Km 1.0
Coamo
787-825-1370
Website: www.coamosprings.com
17. Three Kings Museum in Juana Diaz
January 6, Three Kings Day is a major celebration here in Puerto Rico. The town of Juana Diaz is renowned for its celebrations and also the Three Kings Museum
Comercio Street
Juana Diaz
Open Tuesday – Sunday
787-837-2185
18. Ponce
Ponce, the second largest city in Puerto Rico outside of the San Juan metropolitan area. Known locally as the 'The Pearl of the South' due to it's close proximity to the Caribbean sea.
19. Plaza Las Delicias
This is the historical and physical center of the city. Built around 1692, the plaza has a large fountain and shady grounds
19. Ponce Tourism Office
The place to go to orientate yourself to the city
Close to Plaza Las Delicias
787-841-8044
20. Ponce Tourist Trolley
If you don't want to walk too much on your trip to ponce, then jump on the free trolley that runs around the major sights of the city. There are trolley stops throughout the city and you can jump on and off as you like.
21. Cathedral of Our Lady of Guadalupe
The original chapel was built in 1660 and the current cathedral in 1934. The cathedral is named after a famous holy shrine in Mexico.
Plaza las Delicias
Open daily
787-842-0134
22. Parque de Bombas
This is the city's original firehouse built in 1882, that is now a museum. Just look the famous red and black building near the plaza
Plaza Las Delicias
787-284-3338
23. La Perla Theater
The theater has recently re-opened after major refurbishment. It was originally built in 1864.
Mayor Street, corner with Cristina Street
787-843-4322
24. Clavell Park
The park is centrally located and on Sundays the Ponce Municipal band stages free open-air concerts at 8:00 p.m.
Center of Concordia, Jobos and Marina Streets
787 840-4400
25. Abolition Park (Parque de la Abolición) and Acoustic Stage (Concha Acústica)
Contains the only monument in the Caribbean dedicated to the abolition of slavery.
Marina and Salud Streets
787-284-4141 ext. 2507
26. Ponce Museum de Art
One of the finest in the Caribbean. More than 2,000 paintings, sculptures and prints from the last 5 centuries.
Las Americas Avenue
Note: Currently closed for refurbishment
Website: www.museoarteponce.org
27. Ponce History Museum
49-53 Isabel Street
Open Tuesday – Sunday
787-844-7071
28. Museum of Puerto Rico Music
Corner Isabel Street and Salud Street
Open Wednesday – Sunday
787-848-7016
29. Wiechers-Villaronga Residence / Ponce Architecture Museum
Cormer Reina and Mendez Vigo Streets
Open Wednesday – Sunday
787-843-3363
30. Tibes Indian Ceremonial Center
See how the indigenous people of Puerto Rico lived before the Spanish arrived. 1 hour bilingual tours are available for the museum and the grounds.
Rd. 503, Km 2.5
Open Tuesday – Sunday & holiday Monday's
787-840-2255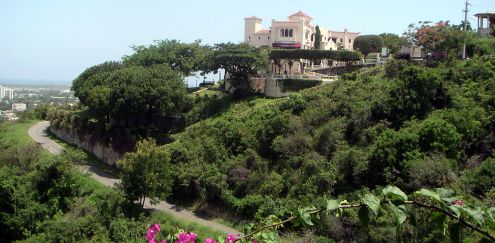 31. Hacienda Buena Vista
Is a century old farm that was part of the coffee processing center of Ponce. The farm is fully restored and showcases estate buildings and water-powered machinery.
Rd.123, Km 16,8
Open Wednesday – Sunday (reservations required)
787-284-7020
32. Castillo Serralles
3-level 14,000 sq ft mansion that belonged to the Serralles family, who dominated the sugar industry at the time. Fully restored and decorated with furniture and paintings from the Serralles family. Visitors can also see a documentary about the rum and sugar industry in Ponce/
17 El Vigia Hill
Open Tuesday – Sunday & holiday Mondays
787-259-1774
Website: www.castilloserralles.org (Spanish)
33. La Cruceta del Vigia
A cross shaped observation tower just up the hill from Castillo Serralles
El Vigia Hill
17 El Vigia Hill
Open Tuesday – Sunday & holiday Mondays
787-259-1774
Website: www.castilloserralles.org (Spanish)
34. Japanese Gardens
Fairly recent addition to Ponce and located close to La Cruceta del Vigia. The gardens include trees, ponds, elevated bridges and a Japanese tee house.
17 El Vigia Hill
Open Tuesday – Sunday & holiday Mondays
787-259-1774
Website: www.castilloserralles.org (Spanish)
35. La Guancha Complex
Waterfront promenade that is popular on weekends. Local artists, artisans and food can be found here.
End Route 14
Open daily
787-844-3995
36. Caja de Muertos (Coffin Island)
Just off the coast of Ponce and accessible by charter boats. You can hike to the old light house or just relax by the sea.
37. El Tuque Complex
Just west of Ponce, you will find this water park
Open during summer months only
Off Route 2 west of Ponce
787-290-2000
38. Yauco Coffee Festival
End of February
39. Franceschi Art Center
Small museum in a renovated historic house, located close to the towns plaza
25 De Julio Street
Yauco
Open weekdays (closed for lunch)
787-267-0350
40. Amaury Veray House of Music
Another small museum located close to the towns plaza
Yauco
Open weekdays (closed for lunch)
787-267-0350
41. Susua Forest
Recreational area with a campsite. The terrain is rugged.
Rd. 368, Km 2.1
Yauco
Open Tuesday – Sunday
787-724-3724
42. Lake Luchetti Wildlife Refuge
Man made reservoir that is also a wildlife refuge. Camping is also available
Rd. 128, Km 12.3
Yauco
Open Tuesday – Sunday
787-724-3724
If you have a favorite place that is not listed, please add it to the comments section at the end of the article
This is the sixth in a series of articles that will cover ideas for the various areas of Puerto Rico. To make sure you don't miss this series, why not obtain updates in your email or your RSS reader
Photo Resources: bobjagedorf, oquendo and daquellamanera