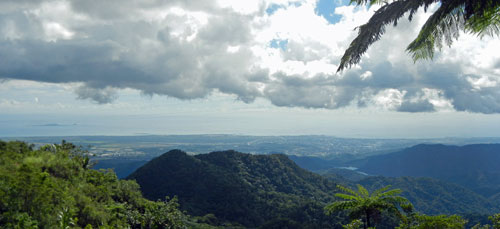 Just thought I would try out a New Feature on the site where I highlight a few articles that caught my eye this past month. Just click on the links to see the articles in full.
$57M Investment in Puerto Rico's Central Region Hotels & Attractions
Having just completed a couple of road trips through Puerto Rico's Central Region, I am excited to see that the area is receiving investment. The central region should be on every visitors 'to do' list, but probably rarely is; $57M will hopefully go a long way in helping to raise the profile of the region.
Expect to see hotels such as; Hacienda Lealtad in Lares; Hotel Media Luna in Comerío; Hacienda Negrón in Ciales and several more throughout Puerto Rico's Central Region.
Also look out for the expansion of the hugely popular Toro Verde in Orocovis. Check out the article here (newsismybusiness.com)
Vieques: An Unlikely Design Destination
This Newsweek online article features local Vieques designer John Hix and talks about his latest project 'Casa Solaris' and his already established and extremely popular 'Hix Island House'.
Casa Solaris will consist of 6 rooms and will be 'oil-free, gas-free, and pollution-free—yet still luxed up…' Check out the article here (dailybeast.com)
Culebra: Sunny Beaches and a Rusty Tank
Canada's National Post gives a quick rundown on the best of Culebra; including great beaches and places to stay and eat. Check out the article here (nationalpost.com)
Why You Should Book A Trip To San Juan Today
If you really need persuading as to why you should head to Puerto Rico, then Forbes has you covered. Highlighting some of the trendiest and soon to open spots in Puerto Rico, including the Dorado Beach, A Ritz-Carlton Reserve and Condado Vanderbilt Hotel; both due to open later this year. Check out the article here (Forbes.com)
Top 25 Luxury Hotels in Caribbean (2012)
Puerto Rico hotels do pretty well in Tripadvisors latest Travelers Choice Awards for 2012 with The St. Regis Bahia Beach Resort in Rio Grande ranking at NUMBER 2, Horned Dorset Primavera at Nuumber 13, W Retreat & Spa Vieques at number 17 and Ritz-Carlton San Juan Hotel, Spa & Casino completing the quartet at number 24. Check out the article here for the full list here (Tripadvisor.com)