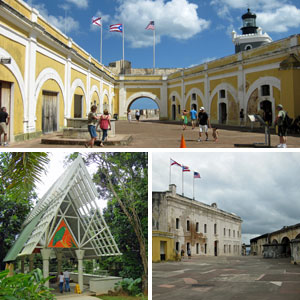 Tomorrow is National Get Outdoors Day and to celebrate there is FREE entrance to The El Yunque Rainforest Visitor Center (El Portal) and El Morro and San Cristobal Forts in Old San Juan.
So that's three FREE options for National Get Outdoors Day…
The aim of this new annual event is to get people outside and to encourage healthy, active outdoor fun and explore their local environments.
This should not just be limited to this one single day per year, so for any locals or anyone visiting Puerto Rico here are a few more ideas for you to celebrate get outdoors day EVERYDAY…


For the ultimate adrenaline rush check out one of the many Adventure Tours in Puerto Rico. Try your hand at Ziplining, River Trekking, Abseiling, Tube Rafting, caving and more.
Get out into the water with a day sail and snorkeling tour or paddle yourself with one of the many kayak tours.
Jump in the car and do your very own Puerto Rico Road Trip. There are plenty of great drives around the island, once you get off the main expressways. Just make sure you actually stop along the way to enjoy the breathtaking scenery.
Hopefully this has inspired you to embrace the outdoors here in Puerto Rico. HAVE FUN.
Photos: Camuy Caves by Jason Sturner and Kayaking by David Shankbone using Creative Commons License