Recently we stayed at El Conquistador Resort as part of a conference weekend and we had a blast.
El Conquistador is located on the eastern tip of Puerto Rico at the top of a 300ft cliff overlooking the Caribbean Sea and Atlantic Ocean. It is a large resort with dramatic views, and plenty of options for the whole family including the ever popular Coqui Water Park and their very own private island 'Palomino Island'
We stayed in one of the Las Brisas Rooms on the 4th floor overlooking the small marina, with views of Palomino Island; who doesn't love waking up to an ocean view…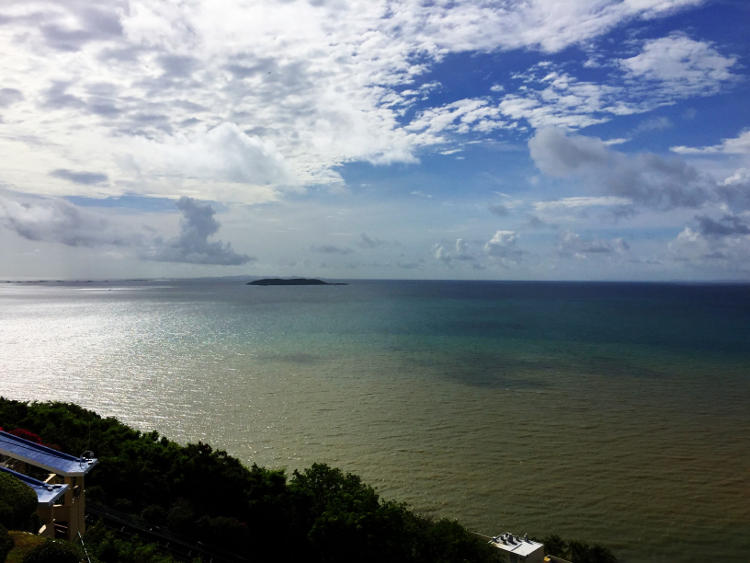 This side of Las Brisas also overlooks the funicular that takes visitors down to the Palomino Island Ferry and Coqui Water Park.
The room was well equipped, spacious with two queen sized beds that were super comfortable, flat screen TV, large bathroom with sunken tub / shower, refrigerator and a large walk in clothes closet with plenty of drawer space for our needs.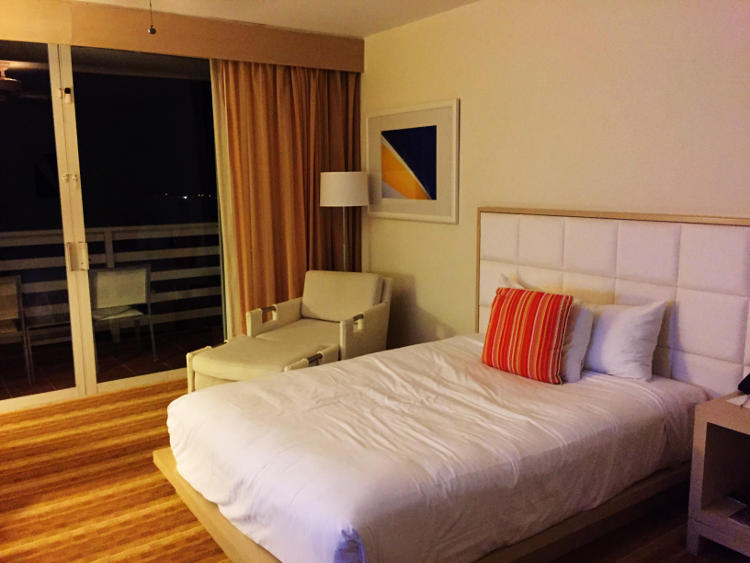 I had mentioned to the El Conquistador twitter account that we would be staying at the resort and was pleasantly surprised to find a welcome basket in the form of a chocolate coconut shell filled with coconut shavings and a selection of biscuits. The children thought this was very cool.
We arrived later than expected on the Friday evening and so there was no time for the pool or exploring as we had to attend the first conference dinner. The dinner took the form of a Chinchorreo with various kiosks serving typical Puerto Rican appetizers, pinchos and lechon. Food and evening was great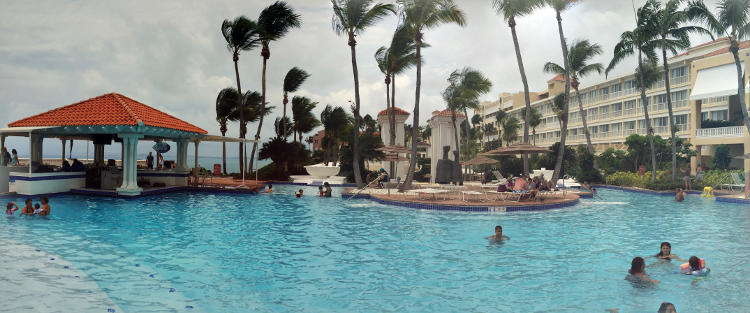 Saturday morning even though the clouds were dark, the kids and I headed to the main pool. With a constant depth of 3ft 6" this is a really good pool for families. The main pool has a swim up bar and staff are always walking the area if you need to order drinks or food. There is also a nearby lap pool and activity pool for water polo etc…
Needless to say the kids were plenty happy playing around in the pool.
Lunch was back at the conference where they served an amazing mofongo mash.
We had planned to hit the Coqui Water Park after lunch but the weather decided to drop some rain so we explored the main resort building with it numerous shops, Starbucks and children's games area.
Once the weather had cleared we headed back to the main pool for a few more hours of pool fun.
Even though we skipped the water park we have used it in the past and it is really cool especially if you have children.
The Coqui Water Park is fairly large plenty to do for all ages. The main attraction fort kids are the water slides and older kids will love the main 40ft slide. You can easily spend half a day or more here, though lines for the most popular slides can be long during holidays.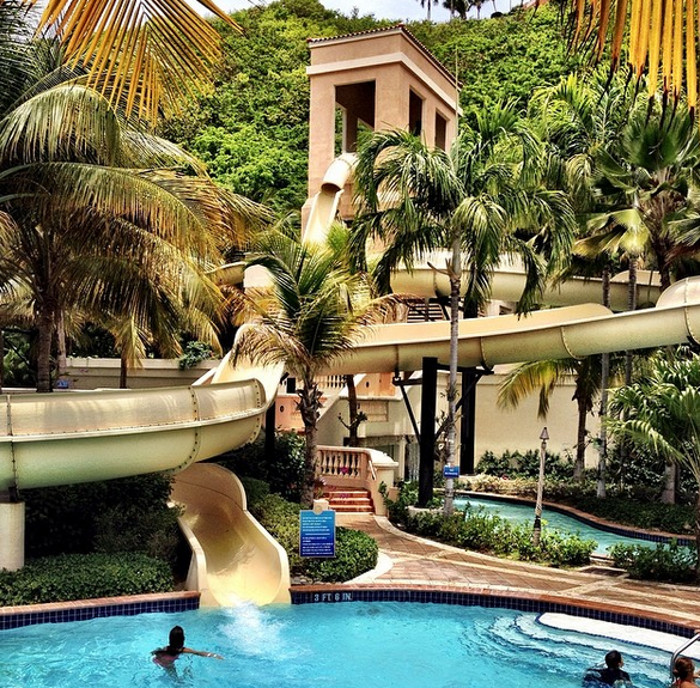 Typically the cost for the water park is not included in the regular resort price but you can sometimes find it included in some of the El Conquistador Special Offers, so it's always a good idea to check for any specials on offer
Sunday we headed to Palomino Island via the free (for guests) catamaran ferry. Factor in some additional time for the funicular as lines can be long and the funicular carriage is not that large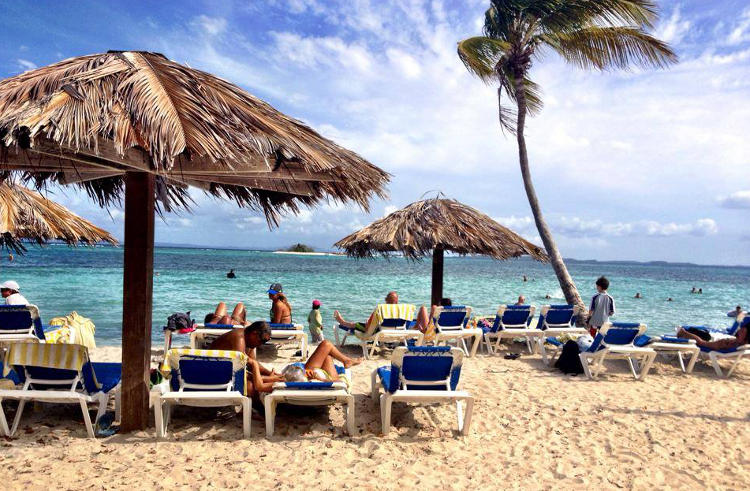 Once docked we grabbed some towels and went in search of some sunbeds. Obviously the earlier you get on the island the more choices of sunbeds you will have. We found some overlooking Palominitos Island and spent some time enjoying the turquoise waters that lap the island
The island has plenty of amenities (some cost extra) including:
Iguanas Cafe
Water Sports: Sea Kayaks, Hobbicats, Jet Skis, Paddle Boards, Inflatables, Snorkelling Equipment
Horse Riding
Crazy Golf
Oversized Chess
Walking Trails
Grassy areas
And more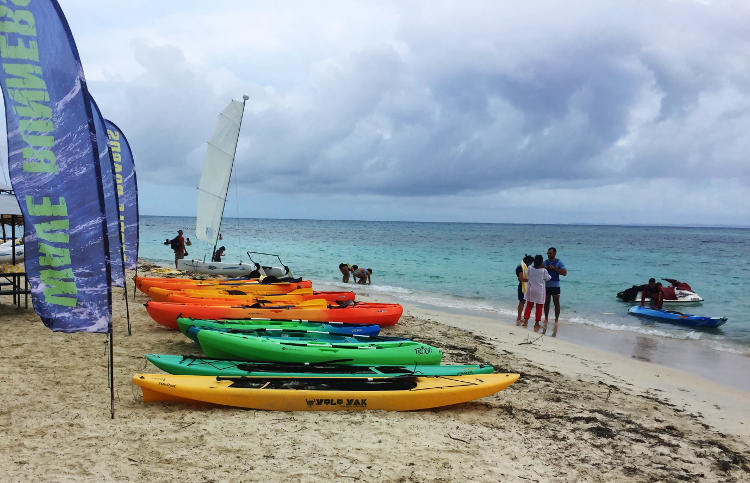 Get there early, relax, and enjoy
Monday (leaving day) in typical fashion the sun came out in all its glory, so we grabbed some more pool time before checkout.
Checkout was at 11, but you can still use all of the hotels amenities after checking out.
Overall we loved the El Conquistador. The location perched high above the ocean makes for a dramatic setting, though it does mean there is no beach access just steps from the hotel. I personally can live with that giving that you have free access to the beautiful Palomino Island.
As we were there as part of a conference there was no opportunity to sample the restaurants as all food for the weekend was catered for. Having said that I could not fault the quality of the food, especially as they were catering for so many people in our conference group.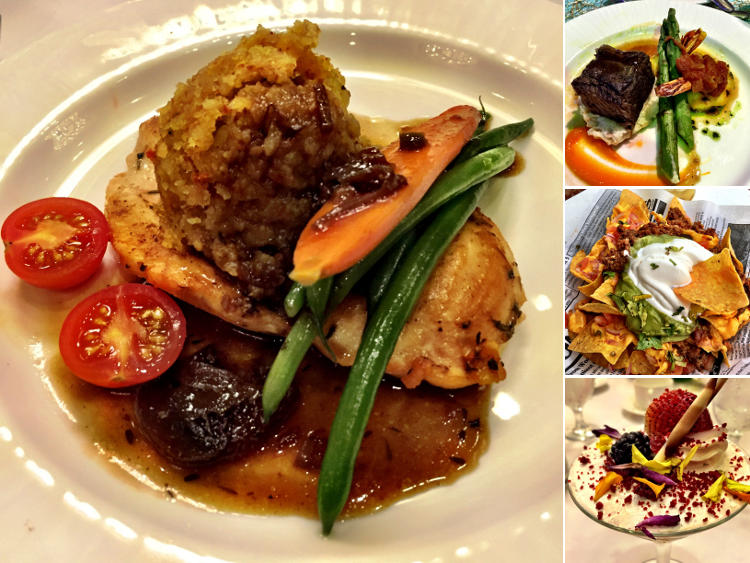 There is plenty to keep children and adults occupied and there are a several high end restaurants to choose from including Chops Steakhouse, Stingray Café and La Piccola Fontana
More than likely you will have a car, so if you feel the need to eat outside of the resort that are several popular restaurants nearby including: La Estacion, Pasion por el Fogon and Kasavista to name a few, El Yunque Rainforest is also close by and definitely worth a visit.
We are already planning our return trip and hoping that the Special Puerto Rico Residents offer will be available for the dates we pick :o)
El Conquistador Resort
Location: 1000 El Conquistador Avenue, Fajardo
GPS: 18.358651, -65.628371
More Info: Website