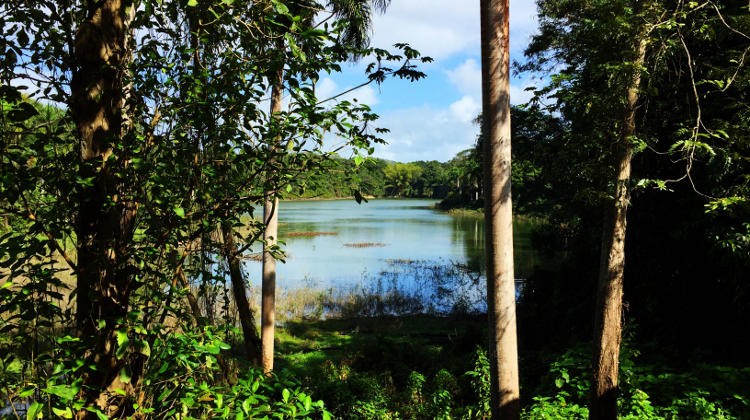 After months of cleaning and conditioning of the areas, the secretary of the Departamento de Recursos Naturales y Ambientales (DRNA), Tania Vázquez Rivera, announced on Thursday the opening of some nature reserves after the devastation caused by Hurricane Maria in those places of high ecological value.
In this way, the head of Natural Resources said that although the losses in the forests, wildlife refuges and reserves were extensive, the work of the personnel of the different regions have managed to open some of them.
"Undoubtedly, this phenomenon caused a lot of damage in our natural areas to such an extent that we are still attending particular situations in each of the reserves. However, our technical staff, biologists, from the regions and, of course, our management officers, worked and are still working to have the places ready. Although there are still several to be opened, we hope that we can also announce good news about these biodiversity spaces very soon, "she said.
"We had a lot of deforestation that, in turn, caused damage to the infrastructure and obstructed trails and access to the reserves; nevertheless, half of them are open and offering services to the public. There is still work to be done, but I am certain that soon we will finish it and we will announce the total opening of the natural areas, "she added.
Below, the list of reserves, wildlife refuges and nature protected areas, that are now open:
Bosque Estatal Boquerón (Cayo Ratones cerrado, por el momento)
Refugio de Vida Silvestre de Boquerón
Bosque Estatal de Guánica
Reserva Natural Isla Caja de Muertos
Reserva Natural Laguna Tortuguero
Reserva Natural Isla de Mona
Reserva Natural Punta Tuna
Corredor Ecológico del Noreste
Reserva Natural Arrecifes de la Cordillera
Reserva Natural Canal Luis Peña
Reserva Natural Río Espíritu Santo
Reserva Natural Puerto Mosquito
Open on Thursday, February 1:
Cerrillos Reservoir Nature Reserve
The protected natural areas are especially valuable places for the conservation and management of the natural resources of our islands. In addition, they provide a healthy environment for outdoor recreation.
The DNER manages 20 state forests, 34 nature reserves and five wildlife refuges that house the main ecosystems of wetlands, dry forests, rainforests, caves, caverns, groundwater, islets, keys and other critical habitats of flora and fauna. vulnerable.
Press Release 1/18/18