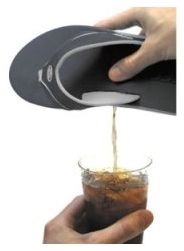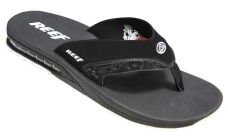 The other day I came across these sandals from the manufacturer Reef. From the outside they look like normal Reef sandals, but on closer inspection of the Reef Dram Sandal
, you will see that they have the added bonus of a small drinks container in the heel of the sandal. Yes, you read correctly, these sandals come with a built in drinks container.

So when you are feeling thirsty while on the beach or just walking around; grab yourself a glass of ice (I recommend the ice as, I'm sure the drink will become warm as you walk around), open the sandal and pour out your favorite drink.
The Reef Dram Sandals
are available at Amazon and other fine retailers
Source: Reef