This weekend March 5-6, 2016, the streets of Old San Juan will be hosting the 3rd edition Circo fest; the International Festival of Circus and Street Arts of Puerto Rico.
This colorful free family orientated event will feature around 50 local and international artists showcasing their art at 13 CircoFest locations around the streets of San Francisco, Fortaleza, Tanca, Tetuán & Cristo además de la Plaza Arturo Somohano, el Parque de las Palomas, el Bastión de las Palmas, la Plaza de la Barandilla and la Plaza Colón.
From 11am – 8:30pm on Saturday and 11am – 6pm on Sunday artists from Puerto Rico, Germany, France, Spain, United States, Canada, Chile, Argentina, Brazil, England and Switzerland will entertain you with circus routines, magic, dance, puppetry, music and more.
Participating artists include: Brunitus y Compañía Chimichurri (Argentina), Tanik (Germany) Querida Compañía (Spain & Chile), Cia Delá Praká, (Brazil), Cía Escalofriky (France), Andy Santch (England), Derek Derek (USA), and Les Dudes (Canada & France).
Artists from Puerto Rico include:De Puerto Rico estarán Agua, Sol y Sereno, Afora Aeir, Arte Fusión, Bando, Circo de la Vuelta, Diego Romero, Federación de Cuica de Mayagüez, La Trinchera, Mala Postura, Mil Caras, Semáforo Tour, Próxima Página y Vueltabajo Colectivo and more…
The 13 Circo Fest locations are spread throughout Old San Juan (see map below)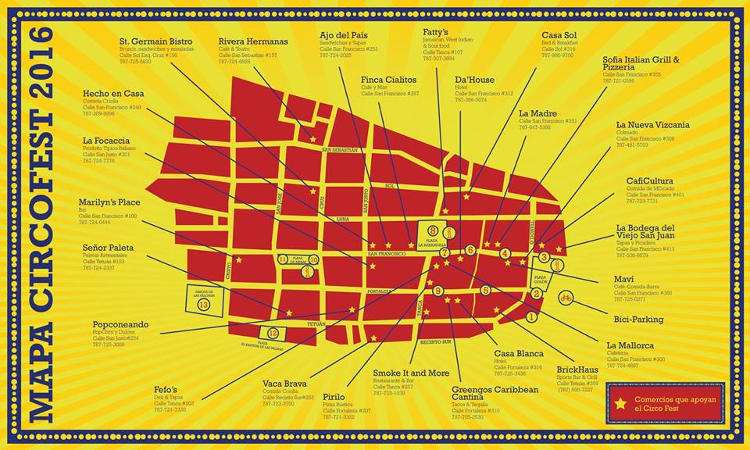 Artist Locations and Schedules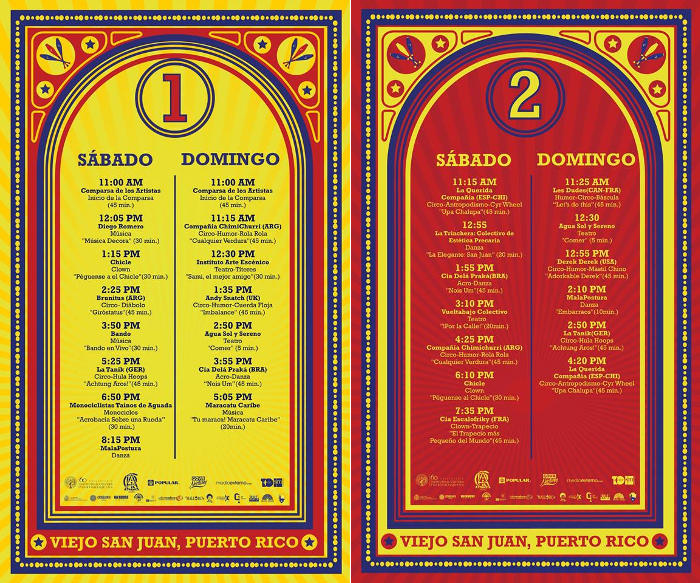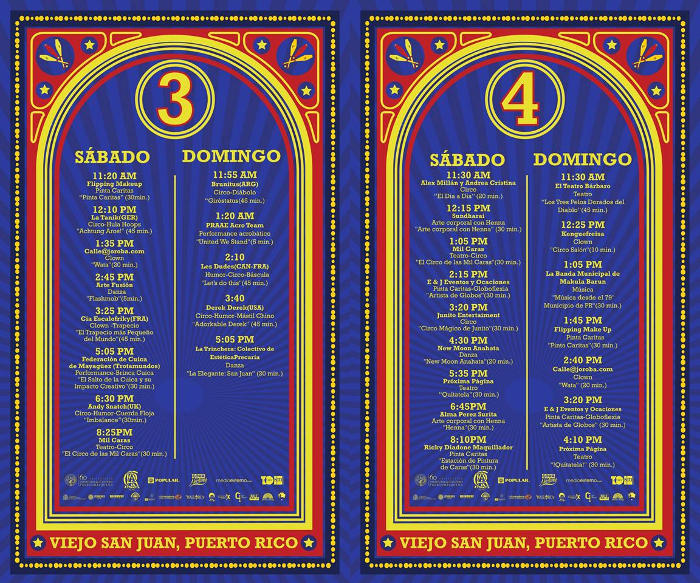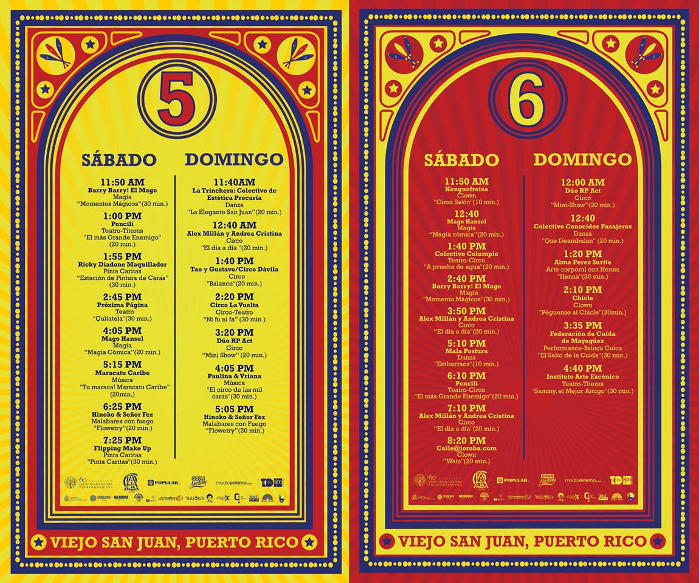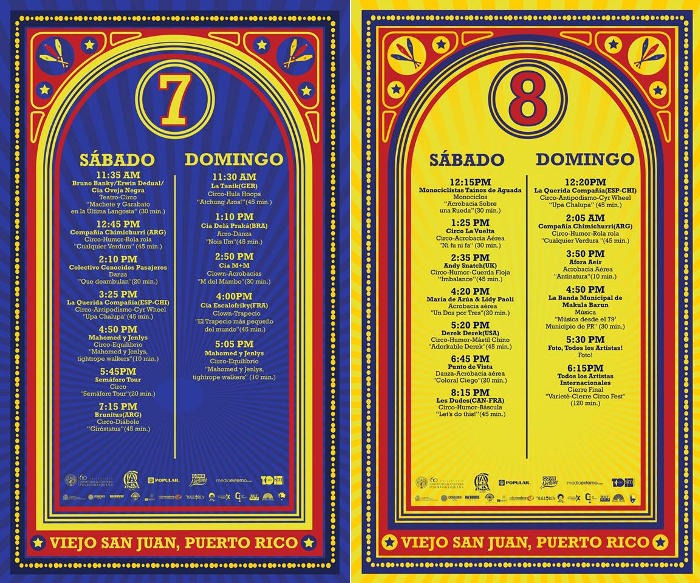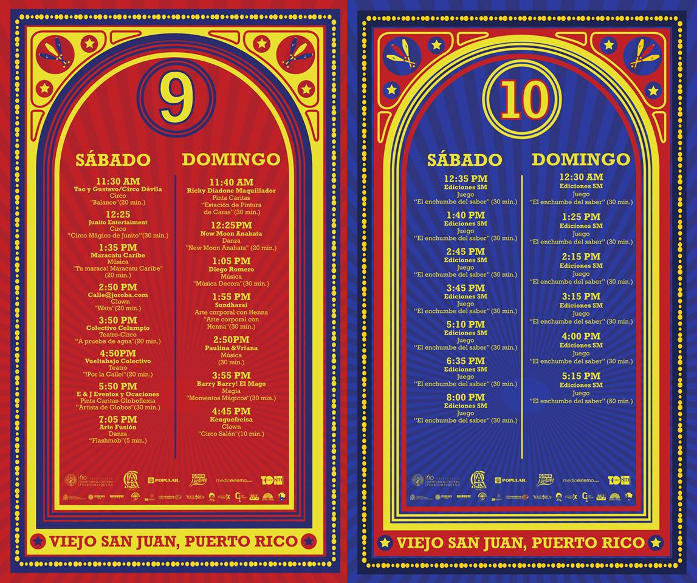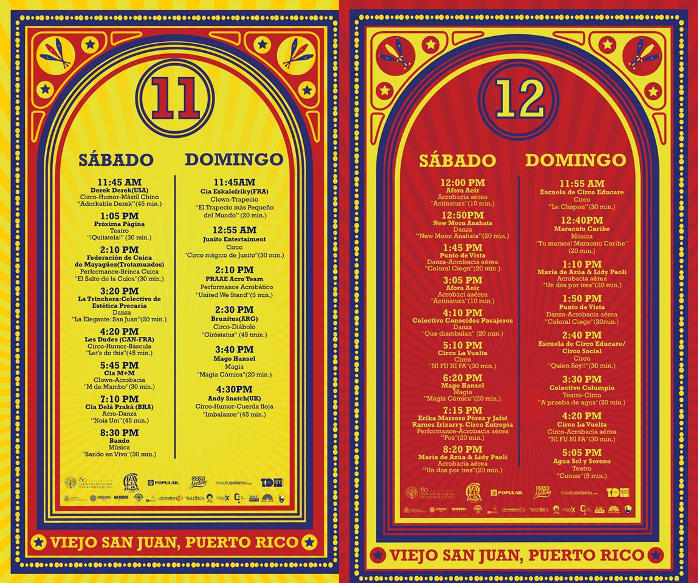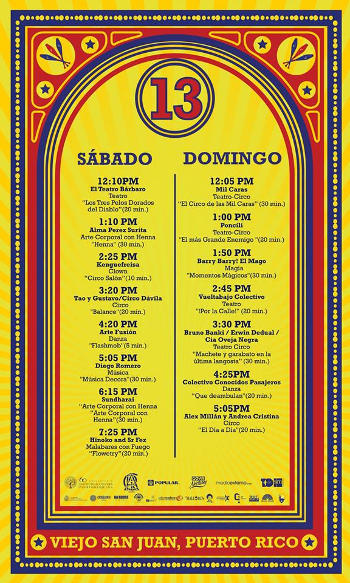 Once this weekend's festival is over, the folks of Circo Fest will be taking the festival to Vieques on March 8, Coamo on March 11 and Cayey on March 12 & 13.
More Info: Circo Fest Website and Facebook
Photos published with the permission of Circo Fest