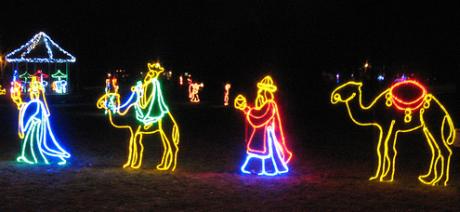 Photo by jbcurio
Tonight here in Puerto Rico, thousands of children will be going to bed having first placed a shoe box full of grass under their bed, along with a wish list.
Why?
Because tomorrow is Three Kings Day or Dia de Los Tres Reyes Magos and children all over the island go to bed hoping that tonight, while they are sleeping, they will be visited by the Three Kings and their camels. The grass is of course to feed the camels.
Three Kings Day or Los Tres Reyes Magos is traditionally a day of celebration here in Puerto Rico, where children awake to find the straw gone (eaten by the camels) and gifts left my the magical Three Kings. Of course, the Three Kings will only visit if the children has been good…
During the day, families will also get together and share a special meal (roasted pork) in celebration of the visit of the Three Kings.
It is just another magical tradition that takes place here in Puerto Rico over the Christmas period.