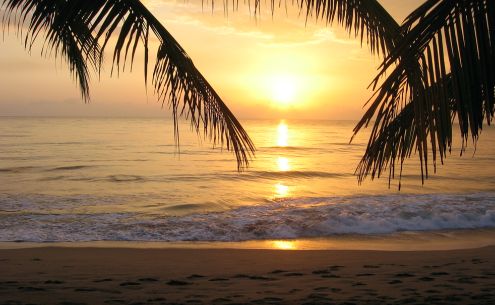 The west coast of Puerto Rico has more to offer than just great surfing beaches; here are 43 things to see and do:
Aguadilla
1. Aguadilla Ice Skating Ring
If it gets too hot for you outside, then you could always cool down at the Ice Rink
Rd 442 close to Parque Colon
Aguadilla
Daily 9:30am – 11pm
787-819-5555 ext 221

2. Crashboat Beach
Known for its colorful fishing boats, surfing and beach fun
End of Rd. 458, off Rd. 107
Aguadilla
3. Las Cascadas Water Park
This is the biggest (allegedly) water park in the Caribbean ; great for all the family
Open Saturday – Sunday 10am – 5pm and daily between may – September
Rd. 2, km 126.5
Aguadilla
787-819-1030
Website: www.parqueacuaticolascascadas.com
4. El Parterre Park
Recreational facilities
Luis Munoz Rivera and Gonzalo Streets
Aguadilla
5. Parque Colon
Recreational facilities
Yumet Ave, Rd 442 on the bay
Aguadilla
6. Punta Borinquen Public Golf Course
18 hole golf course over looking the ocean
Off Rd. 110
Ramay, Aguadilla
787-890-2987
7. Rafael Hernandez Airport
Airport that serves the west of the island. Flights to and from the US are available
Isabela
8. Beaches
Jobos and Montones Beaches – Rd. 466 heading east
Sardina Beach – Rd. 112 north of town
Shacks and Bajura Beaches – Rd. 466 heading west
9. Guajataca Forest
2,357 acres of subtropical karst vegetation that has 25 miles of walking trails. There are 186 species of trees (156 are native) and 45 bird species in the forest
Rd 446
Isabela
Open Tuesday – Sunday
787-724-3724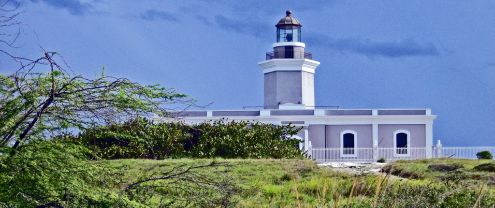 Cabo Rojo
10. Boqueron Public Beach
Clear shallow waters, palm tress and a mile of off white sand
Boqueron
Open daily (closed Monday / Tuesday in winter)
787-851-1900
11. Cabo Rojo Salt Flats Interpretive Center
Learn about the salt industry and local ecology
Route 301 across from the observation tower
Cabo Rojo
Open Wednesday – Sunday
787-851-2999
12. Cabo Rojo Lighthouse
Built in 1882 and restored in 2002 is now part of the Cabo Rojo National Wildlife Refuge
Rd 301
Cabo Rojo
13. Cabo Rojo National Wildlife Refuge
Great place for coastal bird watching
Road 301, km 5.1
Cabo Rojo
Open weekdays from 7:30am
787-851-7258
14. Golf at Club Deportivo del Oeste
Play golf and watch the sun set
Rd 102, Joyuda
Cabo Rojo
787-851-8880
15. Isla de Ratones
Small island off the coast of Joyuda
Cabo Rojo
Open Tuesday – Sunday
787-375-2625 or 787-255-2525
16. La Parguera Cays and Bioluminecent Bay
Boats leave from the dock to the cays during the day and the Bio Bay at night
Rd 116
La Parguera, Lajas
787-899-1660
17. Los Proceres Museum
Showcases famous island statespeople as well as indigenous cultures
Rd 312, km 0.4
Cabo Rojo
Open Monday – Saturday
787-255-1560
18 Punta Guaniquilla
Protected ecological region of lagoons, water birds and rock formations
Just north of Boqueron

Mayaguez
19. Five days with Our Land – Mid March
This is the most important agricultural fair in the west of the island
20. Mayaguez Zoo – Dr. Juan A. Rivera Zoo
See lions, giraffes, tigers, monkeys, an elephant and a host of other animals. Great for all the family
Open Wednesday – Sunday 8:30am – 4:30pm
Rd. 108 barrio Miradero
Mayaguez
787-832-6330
21. National Mango Festival – Annually in June
22. Plaza Colon
This is one of the largest plaza in Puerto Rico and honors the explorer Christopher Columbus with its large statue
Between McKinley and Mendez Vigo Streets
Mayaguez
23. Tropical Agricultural Research Station
Owned by the University of Puerto Rico, the center has over 2000 species of plants and trees. Self guided tours are available weekdays
Post Street'
Mayaguez
787-834-8110
Website: Tropical Agricultural Research Station
24. Yaguez Theater
The original theater was built from wood but was destroyed by fire in 1919. The rebuilt neo-classical structure is now the center of the city's cultural activities
McKinley Street, off Plaza Colon
Mayaguez
787-833-1650
Rincon
25. Beaches
Anasco Public Beach – Rd 401, Km 1 off Rd 115
Domes Beach – Great for surfing
Playa Corcega – South of the light house on the western section Rd 413
Rincon Public Beach – Cambija Street, off Rd 413
Sandy Beach – Eastern section of Rd 413
Tres Palmas Beach – Great for snorkeling
26. Desecheo Island
Federal Wildlife Preserve that has world class scuba opportunities
12 miles west of Rincon
27. Punta Higiero Lighthouse Park
One of the nicest lighthouses on the island and a graet spot for sunsets, watching the surfers at the nearby beaches and whale watching at the start of the year
Road 413
Open daily
Rincon
28. Mona Island
50 miles off the coast – this 7 miles long and 4 miles wide island has 200-foot cliffs riddled with caves. The island is home to the Mona Iguana, the Geco Oriundo and the Hawksbill and the Leatherback sea turtle.
Camping is allowed at Sardinera Beach
Coqui note: No more than 100 visitors are allowed on the island at any one time.
787 722-1726.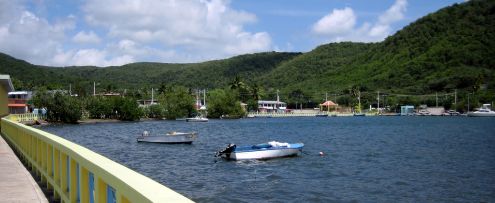 Guanica and San German
29. Balneario Cana Gorda (beach)
Closed Monday & Tuesday in winter
Rd 333
Guanica
787-821-5016
30. Gilligans Island – Cayos de Cana Gorda
White sands and mangrove canopies make this a popular day trip to this small island off the coast of Guanica
Open Tuesday – Sunday
Note: Visitor limits are imposed
787-821-5706
31. Guanica Dry Forest
This is a Unesco World Biosphere Reserve that is an excellent spot for hiking and bird watching.
Open daily 9am – 12pm and 1pm – 4:30pm
Rd. 334, km 6
Guanica
787-821-5706
32. Porto Coeli Chapel
One of the oldest churches in the new world
Plazuela Santo Domingo
San German
Open Wednesday – Sunday
787-892-5706
33. Porta Coeli Religious Art Museum
Former convent that was built in 1606 and is one of the oldest in the new world
Open Wednesday – Sunda0am – 4:20pm
Plaza Santo Domingo
San German
34. Ramirez Arellano Museum
7 Esperanza Street
San German
Open Wednesday – Sunday
787-892-8870
More Towns
35. Aguada Museum
This is the towns former train station and now showcases the colonization of Puerto Rico and more
7 Avienda Nativo Alers
Aguada
Open Weekday mornings and by appointment on weekends
787-868-6300
36. Basilica Monserrate
Shrine commemorating a miracle by Our Lady of Montserrat
Central Plaza
Hormigueros
Open Daily
787-849-2260
37. El Castillo Amusement Park
Fun for the family with a medieval castle, haunted house and wave pool
Open Friday – Sunday in the winter and Wednesday – Sunday in the summer
787-826-6088
38. Ernita de Espinar
Restored remains of a hermitage that was originally built by Franciscan missionaries in the 1500s
Aguada
39. Espinar Beach
Rd 442, Bario Espinar
Aguada
40. Los Moreau Palace
Large mansion built by a French plantation owner which is now a museum of local artifacts etc.
Route 2, km 115
Moca
Open daily
787-830-4465
41. Maricao Forest and Fish Hatchery
Recreational center with great views of the Mona Passage
Route 120
Maricao
Forest open Tuesday – Sunday. Hatchery open Thursday – Sunday
787-724-3724 or 787-838-1040
42. Panaderia Los Cocos
This is Puerto Rico's oldest bakery, so they must be doing something right…
Rd 484
Quebradillas
Open daily
787-895-6932
43. San Sebastian Market Town – Farmers Market
Fridays
Agropecuaria Plaza
San Sebastian
787-896-1670
If you have a favorite place that is not listed, please add it to the comments section at the end of the article
This is the third in a series of articles that will cover ideas for the various areas of Puerto Rico. To make sure you don't miss this series, why not obtain updates in your email or your RSS reader