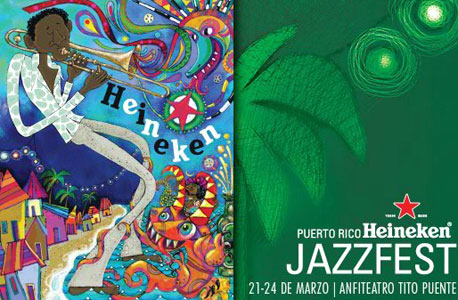 The 2013 Puerto Rico Heineken Jazz Festival returns to Tito Puente Amphitheater in San Juan to honor local composer, trombonist and AfroRican jazz pioneer, William Cepeda.
The festival takes place from Thursday to Sunday March 21 – 24
Along with William Cepeda, other artists performing include: Viento de Agua, Henry Cole and the Afrobeat Collection, Jonathan Suazo Quintet, Nicholas Payton, Strunz and Farah and more…
Puerto Rico Heineken Jazz Festival Lineup:
Thurs March 21
8pm: Viento de Agua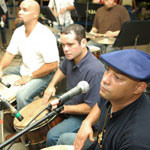 Viento de Agua perform a mixture of music all with ties to Puerto Rico and the Caribbean. Formed in New York around 1997 they have performed at WolfTraps Jazz Festival, Lincoln Centers Outdoors, National Folk Festival and more.
You can check out the sounds of Viento de Agua here
Also take a look at their website for more info
9:30pm: Henry Cole and the Afrobeat Collection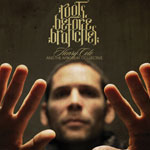 Drummer and Mayaguez native Henry Cole is part of the new Jazz innovation scene and has performed with some the likes of Grammy Winner David Sanchez and Grammy Nominee Miguel Zenon Quartet.
He has toured around the world and now brings his sound to the Heineken Jazz Festival
You can check out the sound of Henry Cole here
For more information visit his website
Friday March 22
8pm: Jonathan Suazo Quintet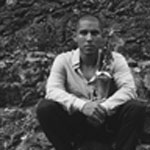 Saxophone player Jonathan Suazo spent time at the Jazz Department of the Music Conservatory of Puerto Rico where he earned scholarships form the Berklee College of Music.
Jonathan describes his music as '"Very emotional" with an Afro Caribbean/ Rock/Experimental vibe to'
Check out his sound here
For more information visit his website
9:30pm: Nicholas Payton XXX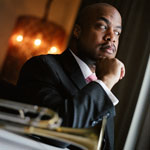 Born in New Orleans, Nicholas Payton is a vortuoso trumpet player who sound covers multiple musical genres, including composing his own orchestral work; The Black American Symphony.
He has worked with Trey Anastasio, Ray Brown, Ray Charles, Daniel Lanois, Herbie Hancock, Roy Haynes, and many others.
You can hear his sounds here
Visit his website for more info
11pm: Strunz and Farah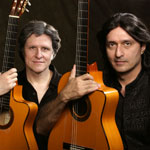 Strunz & Farah hail from Costa Rica and Iran who met in 1979. Their jazz inspired sound is a melting pot of Middle Easternm Afro-Caribbean, Latin American folk and flamenco music.
They have recorded with some of the top jazz and classical musicians musicians: Dr. L. Subramaniam, Ashish Khan, Heyadeh, Manoochehr Sadeghi, Stanley Clarke, Liona Boyd and others.
Hear their sound here
For more information about Strunz & Farah visit their website
Saturday March 23
8pm: Luis Bonilla Quintet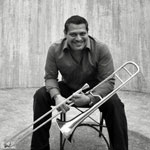 Trombonist Luis Bonilla was born in Costa Rica and raised in California who receieved critical aclaim for his first two albums 'Pasos Gigantes' and iEschuchal'. He has played with McCoy Tyner, Dizzy Gillespe, Lester Bowie and worked as a studio musician with Tony Bennett and Marc Anthony to name a few.
Check out his music here
For more information visit his website
9:30pm: McCoy Tyner Quartet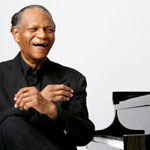 McCoy Tyner hails from Philadelphia and became part of the early 50's jazz and R&B scene with his own unique piano based blues style. He was part of the John Coltrane Quartet where he played with drummer Elvin Jones and bassist Jimmy Garrison.
After leaving the John Coltrane Quartet Tyner became a composer and band leader developing his own unique sound. He has released around 80 albums to date and is still going strong.
Check out his music here
Visit his website for more information
11pm: Joshua Redman Quartet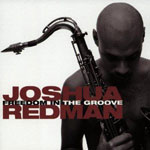 Joshua Redman is the son of saxophonist Dewey Redman and dancer Renee Shedroff who immersed himself in the New York jazz scene rather than going to Yale Law School. During his time in New York he played with the likes of Peter Bernstein, Larry Goldings, Kevin Hays, Roy Hargrove and during this time won the prestigious Thelonious Monk International Saxophone Competition.
He has toured with Jack DeJohnette, Charlie Haden, Elvin Jones and Joe Lovano to name a few and has been nominated for several Grammy's
Check out his music here
Visit his website for more information
Sunday March 24
5pm: Berklee Student Band
The Berklee College of Music in Boston is known world wide as one of the best chools for jazz, rock, and popular music,
6:30pm: Magos Herrera Quinetet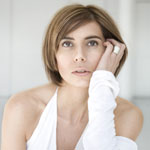 Magos Herrera is a Mexican Jazz singer who combines jazz with various Latin American sounds into romantic and intimate music. She is an accomplished singer-songwriter known for her
beguiling rhythmic scating.
She sings in English, Spanish, and Portuguese and has recorded 7 solo albums.
Check out her music here
More information at her website
8pm: William Cepeda Afro Rican Jazz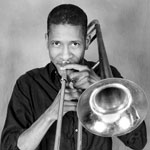 William Cepeda was born in Loiza, and is known as a cultural icon here in Puerto Rico. He introduced his own style 'Afr0-Rican Jazz' in 1992 a blend of world music, progressive jazz and traditional Afro-Puerto Rican roots and folk music and dance.
Along with his group he has played at prestigious festivals such as the Montreux, NorthSea and Tabarka as well as touring around the world.
You can check out his music here
Visit his website for more information
What: Puerto Rico Heineken Jazz Festival
When: March 21 – 24, 2013
Where: Tito Puente Amphitheater, San Juan
Cost: Tickets available at Ticketpop http://www.ticketpop.com/es/events/detail/puerto-rico-heineken-jazzfest-2013
Resource: Main photo

Disclaimer: just wanted to give a heads up that the above amazon links are affiliate links and the site will receive a small commission if anything is bought using the links