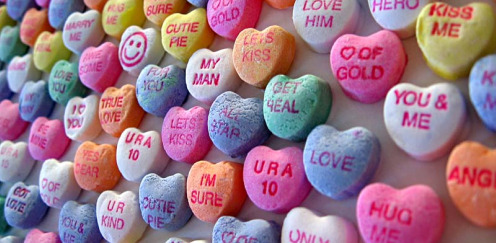 With an island as diverse as Puerto Rico there are countless ways in which you can celebrate Valentines Day; here are 14 ideas
1. Surprise Your Loved One with a Weekend in Puerto Rico
Why not arrange a long weekend in Puerto Rico to celebrate Valentines Day. From the USA, no passport is required, so it's just a matter of booking those tickets and hoping on that plane. There is plenty to see and do with 48 hours in San Juan, so go on, surprise them.
2. Picnic at the top of El Yunque Rainforest
Feeling energetic, pack a romantic picnic basket and head to the top of El Yunque. Once at the top, enjoy the stunning views of the island, while feasting on your Valentines picnic. If trekking to the top seems like to much hard work, there are several easier trails that will be just as romantic. Just remember, they don't call it a rainforest for nothing, so be prepared for rain.

3. Dine in style
The Conrad Plaza is the new home one of the top restaurants in Puerto Rico. Pikayo restaurant is owned and run by Chef Wilo Benet and you are sure to have a great time. The restaurant was previously located in the Puerto Rico Museum of Art.
4. Evening Sail to Vieques Bio Bay
Valentines night will be a great night (moon phase is good) for visiting one of the Bio Bays here in Puerto Rico. To make it extra special, why not combine a Bio Bay trip with an evening cruise over to the Vieques Bio Bay.
The Vieques Bio Bay is currently the only one in Puerto Rico that allows swimming. This trip takes approximately 4 hours, so if you are short of time, then check out the Fajardo Bio Bay.
East Wind Catermeran offers an evening Bio Bay cruise to Vieques
5. Dine on the Beach
Pamela's restaurant at Numero Uno Guest House consistently gets great reviews and if you are lucky you might be able to reserve one of the tables that they place on the beach. What could be more romantic than dining on the beach.
6. Dos Bocas Lake
There are no natural lakes here in Puerto Rico, but head west of San Juan towards Utuado and you will find Dos Bocas Lake. This man made lake is a favorite spot for locals who go there on weekends for lunch. Just hop on a boat that will take you to one of the restaurants that line the lake for some great local Puerto Rican dishes.
7. Whale Watching at Rincon
Head west to Rincon and you could spend Valentines Day searching for Humpback whales. Take a local boat out from Rincon or head to the Rincon Lighthouse where you can watch the whales as they head on past the island.
8. Watch the Sunset at Boqueron Bay Beach
There are many places where you can watch the sunset here in Puerto Rico, but if you happen to be on the west coast the why not watch the sunset at Boqueron Bay Beach. The Cabo Rojo area is a great place to spend a weekend and being on the west of the island, it's also a great spot for sunsets
9. Paseo La Princesa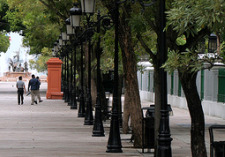 For something a little more relaxing, take a stroll along the Paseo La Princesa and just enjoy the sights and sounds of Old San Juan.
Just follow the promenade all the way to the San Juan Gate, where you can enter into the city and continue your stroll through the cobbled streets of Old San Juan
Paseo La Princesa is great any time of day, but just as the sun is setting is extra special.
10. Rum Nights
Puerto Rico is famous for its rum, so why not learn more about Puerto Rican Rum, while celebrating Valentines Day. Legends of PR offers a rum tasting evening where you can try 12 different rum drinks along with traditional Puerto Rican dishes.
11. Romantic Carriage Ride Through Old San Juan
Jump in one of the horse drawn carriages for an old world style tour of Old San Juan. Tours are usually given as long as there is daylight. You could then follow the ride with…
12. Evening of Music and Dance
The Barrachina Restaurant in Old San Juan provides a Bomba & Plena show on Sunday evenings. The restaurant is also known as the 'Birth Place of the Pina Colada', allegedly.
13. La Rumba Cruise
If you would prefer to spend Valentines evening on the water, then take a trip on the La Rumba cruise.
14. Just Enjoy the day, where ever you are
Photo resource: butterflysha, hyperbrand and oscalito